I was surfing the internet when I came across several websites with Easter themes. All are different and unique with one thing in common, an Easter theme. Here are 7 Easter theme websites that will occupy your time :
1.
Scratch
- Create an Easter egg. You will see a blank egg or a decorated egg on the page when you first visit. All you need to is click the green flag to get the generator to re-decorate the egg for you. The red stop sign changes it to a different color. If that bores you after a few minutes, Create an account and sign in to create something of your own.
2.
Easter Note Generator
- Create a easter card from the Easter Bunny.
3. Easter Bunny Name Generator - What is your Silly Easter Name? Mine is Hobo FooFooJellyBeans
4.
Happy Easter Meme generator
- Write what text you want to say. Select 'generate' which will create your Easter meme for you to download.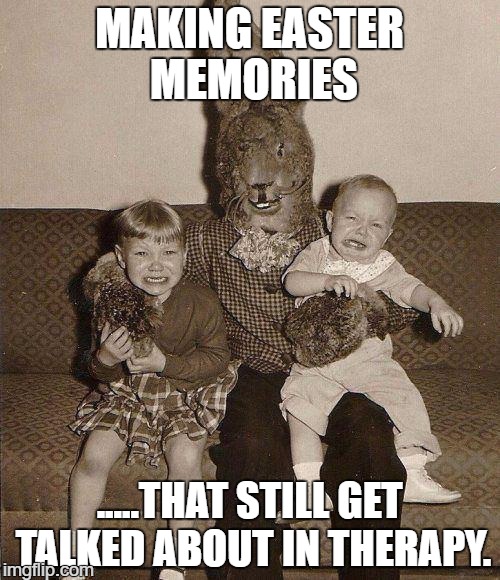 5.
Creepy Easter Bunny generator
- Add text to a creepy bunny picture that has two little kids in the photo that look scared. What funny thing would you add in text? you change the photo to other meme as well.
6.
Easter Fonts
- Download and use 103 different easter fonts.
7.
Easter Photos
- Use your own photos in several Easter theme backgrounds.
My favorite website with an Easter theme would be #7. I love to take photos of family and friends. This website allows me to add all kind of different themes and backgrounds. Something my family looks forward to each holiday. Which website is your favorite?